TTP (2)
Tips, Theories & Pointers
Back in the day, nymph hooks were quite the thing: we started getting hooks that  had a longer shank to accommodate the nymph patterns we were all tying, and I for one, went crazy on them.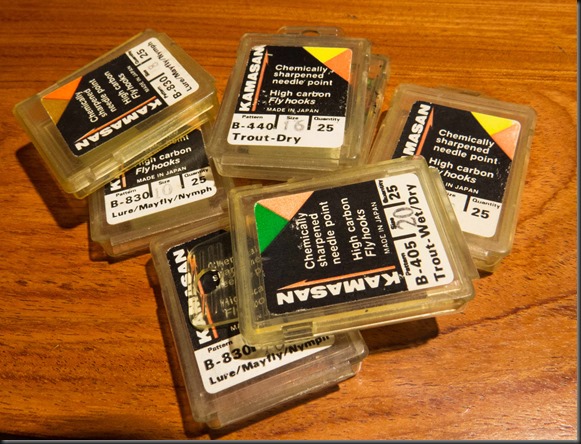 Our human aesthetics (and tunnel vision on the matter) dictated that a nice long hook fitted with the nymph shape.
But nowadays it seems to have gone full circle, and for good reason I think.
Take a look at these: the shank lengths are about the same (so we can tie the same nymph on them right?). But look at the gape of the top hook (old style nymph hook) vs the bottom two hooks …the middle (modern) hook in particular:


Here are the hook models by the way:


The sizes are somewhat irrelevant aren't they!  Just pick how long you want your nymph to be, and then tie it on a hook with a nice big fish catching gape. Many times, you will find you are tying what you see as a #12, on a hook of say #10. I say it doesn't matter.
Note:  a TTP topic still to come: Tying your materials offset so as not to block that gape….and the release this week by BIDOZ of their offset beads will no doubt feature in this upcoming topic.