YPMBAZ3FVARX
Us fly-fishermen are a fairly obsessive bunch. Obsessing about fish mostly, and everything to do with catching them. I certainly do.
But as my good friend Roy has noticed, of late I have started to take note on the wonderful flowers we encounter when we go fishing. Here is a selection of what you can expect to see in the highlands of  KwaZulu Natal if you take the time to notice. One day perhaps I will develop the skills required to identify them all properly, and maybe I will commit  their names to memory.For now I just looked them up as best I could using the handbook that Roy gave me last year: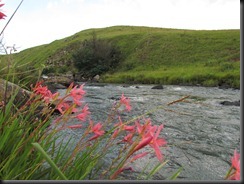 the Scarlet River lily (Hesperantha coccinea)


Watsonias in the upper Mooi River Valley




Yellow Crassula (Crassula vaginata)


    Not too sure of this one, but that is a butterfly for sure!


One of the Moraea: possibly the Large Yellow Moraea (Moraea spathulata)


                       Not too sure of this one.


The Slender Poker (Kniphofia laxiflora)


      The Veld Violet (Ruellia cordata)


Broad leaved Pentanisia (pentanisia prunelloides)


    Possibly another scarlet river lily


A Candelabra Lilly  in the valley of the Bushmans river

              One of the Nerine's…I think!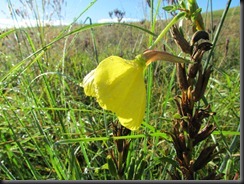 I struggled with this one


A Watsonia in the Umgeni river valley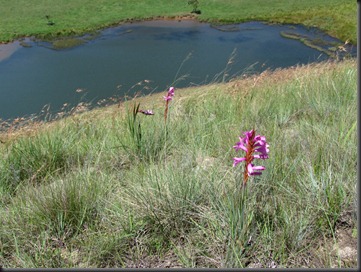 The Large Pink Watsonia (Watsonia densiflora)