I still own a rod called "snappy".  Until very recently it was the only rod I had ever broken. In fact, if truth be told, I didn't break it. The kids did. It was a long time ago, and it got named based on its distinction of having been the rod that snapped. There is nothing original about that nomenclature. I stole it from Neil Patterson. He had written a superb article for Trout Fisherman magazine in the UK. It may be partly because he incorporated that story in his excellent book "Chalkstream Chronicle", but I prefer to think I remember the story from way back in '85 before he produced the book. The article was called "Bring me a rod and make it snappy", and chronicled all the awful things he has done to fly rods in his time.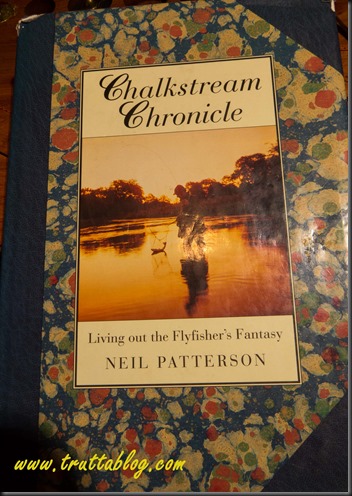 He also had a bright orange rod, which he called "the carrot", and which kinda rusted at the ferrule on account of him never taking it apart, such that he never could again.  That reminds me of my friend Bruce. Bruce once returned a rod to the tackle dealer who had sold it to him, saying that it really wasn't working for him. On this occasion the South African failed in his bid to evoke the lifetime guarantee thing. I mention it thus because Roger tells me that the South Africans developed a reputation for being more inclined than anyone on the globe to need the lifetime guarantee on an Orvis.  In fact Orvis grew suspicious of the motives of the South Africans, and started insisting that a piece be cut from the rod just above the grip and returned as proof that we were not accumulating good sticks.  Bruce never got a chance to accumulate another good stick,because the reason his was not quite to his liking, is that not unlike "the carrot", he had used it in the salt, and it had a reel permanently fixed to the reel seat.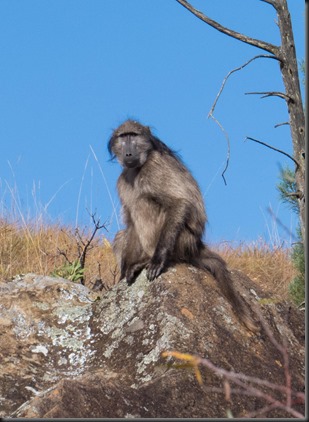 With the advent of us having to prove that we really had broken the things, came a generous supply of awesome Orvis grips and reel seats. I never was a craftsman, and these donations were the perfect shortcut. I could epoxy a blank into the beautifully built Orvis piece, slap on some guides (which sometimes even lined up!) and voila!  I had a fly rod.  One particular rod was such that the blank rattled around in the grip. No problem, a particular removal company had recently seen fit to drive a 30 ton truck over a rod of mine (catastrophic failure!) , and I was able to cut a sleeve from that, slide the blank into it, and that in turn into the latest Orvis assembly donation. And there you had it: "Elliot" was borne!

I still have Elliot. Its an OK rod. It was the better of two rods that I found lying on the side of the main road. Yes, just lying there in the ditch. The sun glinted on one of the reels and I slammed on anchors and picked them up. I advertised, looking for their owners, but thankfully no one replied, and I reasoned that they were something marginally more honourable than an ill-gotten gain. The second one was appalling. Floppy, with no backbone at all. I acceded to a request to borrow a rod, and lent that one to the bloke in question. He wasn't a fly-fisherman, so he wouldn't have noticed the slight quality problem. In any event, he never returned the things he borrowed. He never returned that rod either.
Having built Elliot I was filled with rod builders confidence. So I repaired snappy with a segment donated to me by Roger. I built my son a rod. He still has it. I also built "the pony pole" for an old friend whose interest lies more in riding small tough Lesotho ponies across rugged countryside. I can identify with that particular affliction, since it takes place in Trout country, which is why I built him the rod.
I saw him not so long ago, and I think he said a pony had stood on the rod, before he got to use it. Come to think of it, I built him that rod in exchange for a car radio, the fate of which is long forgotten.
Delirium tremens !
Anyway, snappy fishes just fine, as does the first rod I ever broke , which was earlier this season.
Yes: the first. Remember, one was driven over by a removal truck. The other was slammed behind the car seat by my kids, and I wasn't even there when the Lesotho pony stood on "the pony pole". And that first rod I ever broke:  In all fairness I didn't break that one either. The dog did. His name is Ben. He is still alive. Graeme and I walked down a perfectly straight farm road on our way to fish the river. No trees. Fences twenty yards away. Just a straight road, and we both walked with our rods out behind us, as one should do. When we started the rod was fine. At the end of the road when we turned down to the river it was broken. And all we did was chat as we walked. But the dog. Ben. He was excitable, and young, and he bound ahead and then doubled back behind us, stopping to nuzzle us, and bite our hands playfully.  So you see….it is simple. The dog bit the rod.  It wasn't me.
Wolff fixed it beautifully for me, and Peter, while I am embarrassed about what I did to John's rod, it still fishes beautifully, and you can hardly see the repair.
I really do treasure it, I promise.
And it wasn't me.
It was the dog.