I love maps.
Let's do a  drill-down to my nearest Trout Stream here in South Africa:
Firstly, for those outside of South Africa…. see below: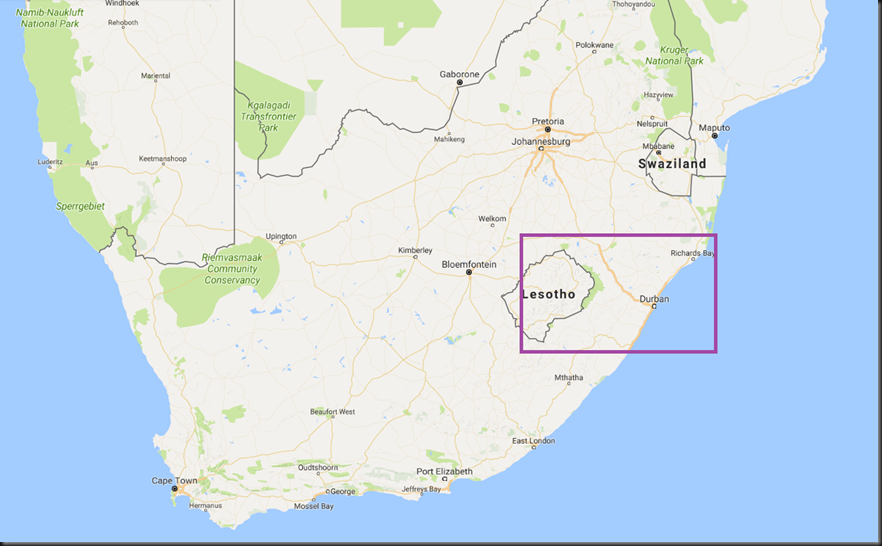 Then, below is the detail of that purple rectangle above:


And below again: Detail of that red elipse above, showing the major Trout Streams of the KZN Midlands. (the red dots denote the source of each stream. The copper line shows a significant ridge of high ground, with altitudes in metres above sea level along it. )


Pick out the Umgeni River above, and here below is a general locality map of the area closer up, showing the zone directly above the UMGENI label in the map above: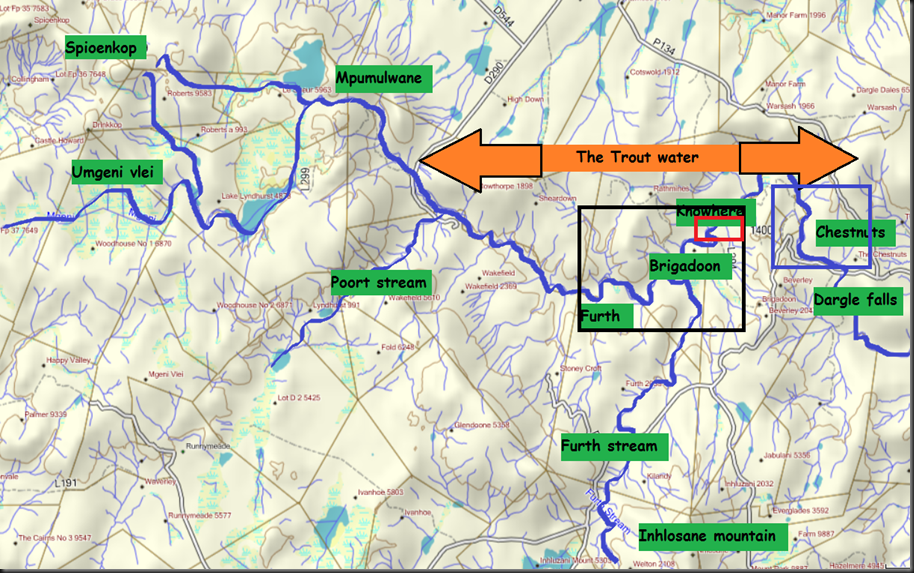 Three detailed maps showing close ups of the colour coded areas in the above map:
1:
Black box from the locality map above:  (Furth and Brigadoon)  (which also includes the red area, further expanded upon in mapo no 2 hereunder)   [from "Trout on the doorstep" ]

2:
The red box from the locality map:  (Lower Brigadoon)  [From "Stippled Beauties"]

3:
The blue box from the locality map: (Chestnuts) [From Neville Nuttall's "Life in the Country" ]


Here be Trouts indeed!