The South African department of environmental affairs is about to see to it that broccoli ceases to find its way onto dinner plates in South Africa, by listing it as invasive and requiring a permit to do anything with it.
Dammit!  I like my broccoli!  What is it with them!
Broccoli is tasty. It is only grown in small areas. It doesn't harm anyone, and millions of us like it.
Hell, some people are passionate about it.
They say not to worry and that we will be able to get permits. I don't trust them.  Broccoli, it seems, are guilty until proven innocent.
It seems like we are getting a law that will require thousands of Broccoli permits, at great cost and admin, to protect against a problem in some obscure distant corner of the country, that I don't even know of.  Wouldn't there be wisdom in spending 10% of the effort and money on protecting that zone, wherever it is…and leave us to grow and enjoy our Broccoli elsewhere.  Surely it would be quicker and easier to identify the rare zones where Broccoli MIGHT be a threat than to throw a blanket over the entire country.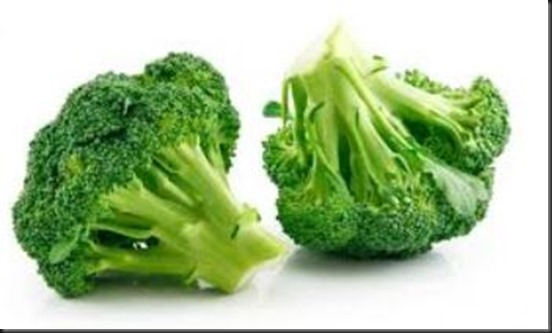 If Broccoli only succeeded in remote beautiful areas where its range co-incided with another species that was going to be ousted, or it somehow caused the demise of another species, I could understand it. But it doesn't. (there may have been some shaky pseudo-science trying to prove that it wiped out some obscure tiny creature a hundred years ago, but there is nothing obvious or that can be proved without contention)
A lot of people make a living out of Broccoli……what about them?  They are going to lose their jobs. If a fracking rig was closed down by the state and people lost their jobs, at least there is a sound environmental reason…but stopping broccoli…Really! 
The law says that if a species poses a threat of " establishment and spread outside of its natural distribution range (a) threaten ecosystems, habitats or other species or have demonstrable potential to threaten ecosystems, habitats or other species"  Then it must be declared an invasive species.
The authorities keep quoting foreign risk assessments. I have read them. They are pathetic!  and they apply to countries where broccoli can and do thrive and spread.  It is a fact that that does not happen here in SA, so to my mind those assessments are useless and irrelevant. The authorities seem to think they add credibility to their cause.
Here in my home province of KZN, Broccoli are limited in their area …the area is shrinking due to more dire environmental degradation, and no one has conclusive evidence that it ever wiped out any other species…..there are some obscure claims but on dodgy evidence that is most definitely not mainstream.
Broccoli can co-exist with numerous other species, and does. I a not aware of any other species every having been ousted by Broccoli…at least not here in KZN. Broccoli uses the same nutrition as some indigenous species, but its not like it devours indigenous species.
No one has ever died of Broccoli poisoning.
As far as I know, a species has to meet the above "spread outside its natural distribution" and/or cause harm to Human health or wellbeing before the state can regulate it. Broccoli never hurt anyone.
I have NEVER heard of broccoli spreading rampantly across the landscape . In fact I have never heard of it spreading EVER…anywhere, since it was first brought to this country well over a century ago.
They say they will issue a permit to allow you to grow Broccoli, but there are no guidelines on when they might approve or not approve those permits, and the draft regulations have no mention of an appeal process. Permits, it seems will be issued by "the state".  Who in " The state"…the janitor?
There are lots of species, like bugweed, wattle  and bramble, that do harm, but not broccoli. So why on earth is it listed?
I am dumbfounded.
Read more here:   BAN ON BROCCOLI
We only have a few days to object, and then the demise of Broccoli could  be on  a one way path.
Errata…….due to a typing error, the word "Broccoli" appears numerous times in the piece above. Apologies…the word should be "Trout".  All other aspects of this article remain valid, as does my disbelief and indignation.