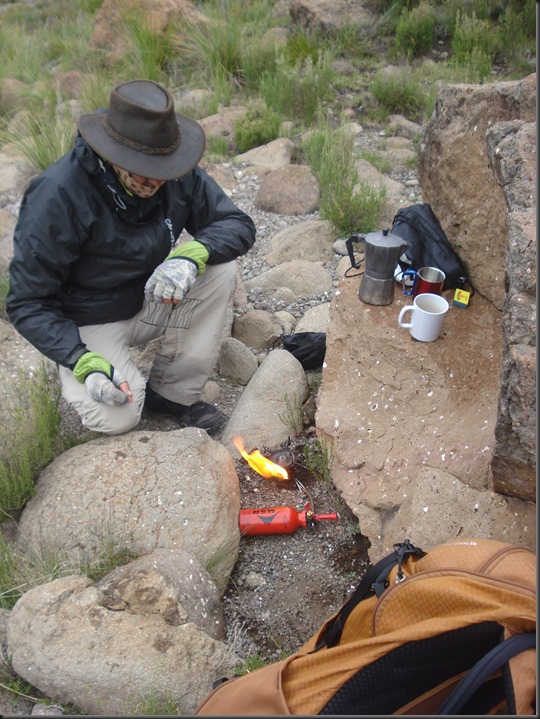 This cuppa was brewed up in the mountains, when the rain and cloud and wind didn't look like letting up.  Waiting this stuff out is infinitely better with good coffee.
And on the subject of waiting it out:  Ted Leeson's writing continues to delight me in a way that has me laying the open book down on my lap, after reading a particularly erudite and poetic piece, and clucking and shaking my head in awe of his ability to capture a moment or concept, with which I identify immeasurably.
"Much of the technical fly-fishing literature at which anglers have suckled for over a century possesses acutely hallucinogenic properties. Ingesting it produces weird distortions, and never more so than in the matter of hatching insects and rising fish, which generations of recreational users have been induced to believe are the default condition of the average trout stream and a routine component of the ordinary angler's experience in fishing.  While never nakedly advanced, this gravity defying assumption hovers so invisibly in the background that it verges on a form of corruption."
Leeson continues in this vane, in what is probably the my favourite chapter in "Inventing Montana", called, so aptly and cleverly "Wading for Godot".
If you identify with the message that Leeson delivers in this chapter, then you could rightly mothball most of the fly-fishing books in your personal library, but you would do well to keep this one out on the coffee table: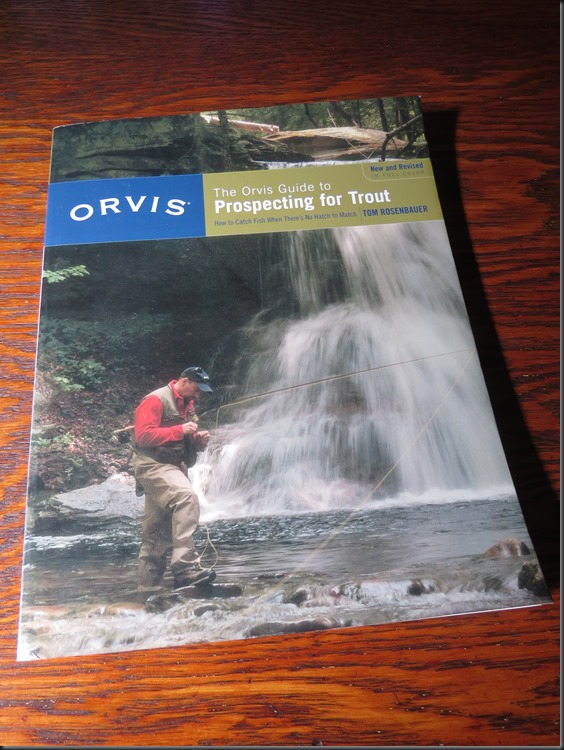 It deals specifically with those times when trout are NOT rising to a hatch.  (i.e. 99% of your time on the water)