Last season, I stood in the middle of a road drift across the uMngeni, and threw a fly upstream. I suppose it was not a tame road crossing. Not some concrete slab with guide railings, just a spot identified as a good one for tractor crossings, where years ago the farmer shaved the banks a bit. All the same, it felt just a little bit domestic to be standing there fishing, in the way that one feels when you stand on a jetty.
Anyway, I had seen a fish rise in a spot beside the chute at the top of the run, and I had spotted it in the water since. I put a fly over it, and got the fish. It was a slightly better size than the average…around 12 inches.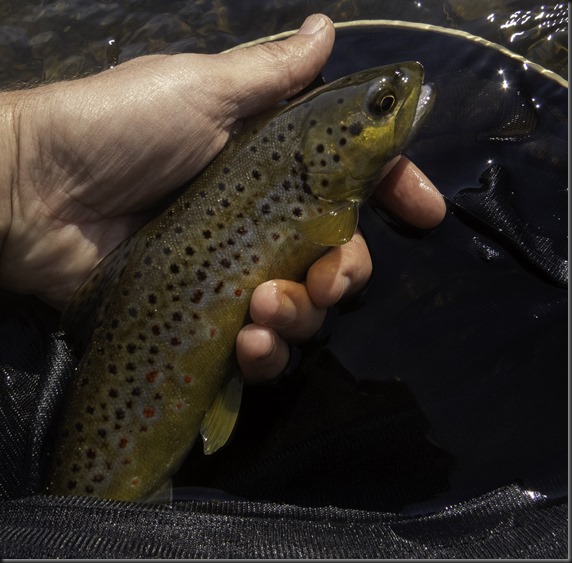 That was the 22nd March 2019. The spot where I had found it stayed with me.
Fast forward to this year. My friend and I were on the river again. When it came to dividing up who would go where, I confess, I sort of engineered it that I would get that spot again. A lie is a lie, and they stay good.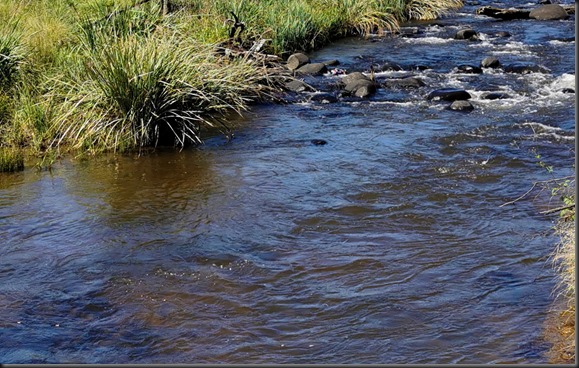 I carefully surveyed the flow, reminding myself exactly where the fish was last time, and put in a cast. The fish took the fly first cast!  It rolled over clumsily as they sometimes do, and having showed itself, managed to wriggle free, despite my maintaining tension.
On the way back down to the bakkie that evening, we were crossing the river at the drift. I stopped, waited for my colleague to catch up with me, and instructed him to throw a fly "there".  I explained the location in great detail, such that there was no doubt where the dinner plate size target was. 
He listened intently, and then delivered a cast right into the spot, and before you could say "predictable", he had it.  But this time too, it wriggled free.
Four days later on the 19th March 2020, I was working in the valley. Late in the afternoon, when the others had packed up and gone home, I stayed on, and rigged up a rod.  I strode purposefully up to the drift, and waded into the right position. The river was up about 3 or 4 inches from a few days back, but the rock marking the target was still just protruding. I delivered a nymph 2 centimetres to the left and 13 centimetres  above. The indicator shot forward and I had him.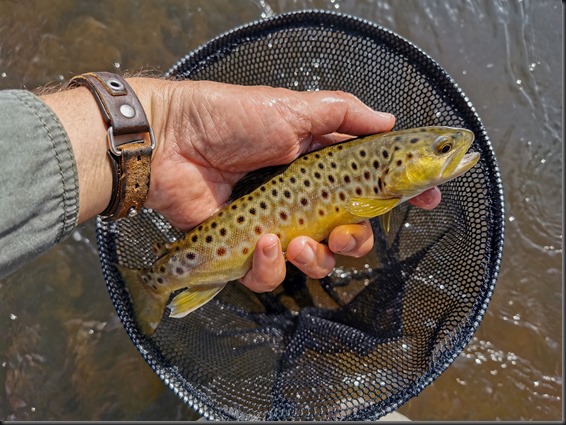 Yes…I have checked the spots. It is a different fish.