Funny how you can remember some stuff, while other things just slip your mind. I clearly remember Neil Patterson's 1985 article in Trout Fisherman magazine entitled "Bring me a rod and make it snappy". It was about his impressive string of breaking and losing rods, including one that he left at a café table in Paris on his way to have it repaired by its renowned maker.
Then last week I left my rod at the river. We were packing up. The others were quicker than me. They were climbing into their bakkie. It was raining. I pictured myself alone in the storm up there after they had gone. The notion may have felt a little forlorn. I may have rushed. An hour later I was driving along the base of Spionkop mountain when an unexplained chill entered my spine, and I revisited my packing up, and realized I had no recollection of snipping off the fly.
It was a night of restlessness and sore shins (yes…kicking myself). In the morning we drove all the way back up there. The roads were a mess after the storm. The rod was lying unharmed in the grass barely twenty metres from where we had parked. It just dropped off the cattle rails into the veld, along with my prized 1940's Hardy's lightweight reel.
The relief saw me babbling and rattling off amazing fishing stories all the way home.
Then there was the time I lost my net on the Sterkspruit. It was back when nets came in pretty much one size category, and that was "large", especially when taken in the context of our small stream trout. I had spied an amazingly small net, ridiculously small, some might have said back then, behind the counter at The Flyfisherman in Maritzburg. Roger Baert told me it was a sample from a net maker. A novelty of sorts, and a few months later, when it no longer served any purpose, he gave it to me. I screwed an eyelet into the handle and connected it from there to my belt. That day on Birkhall, it kept unscrewing, and all through the day I found myself re-screwing it. Until, that was, I became engrossed in the evening rise.

When we got to the Lindesfarne bridge, it was gone. Dude, ever committed and loyal to the common cause, sprinted across the road, somersaulted over the fence into a patch of bramble and set off at a run to search for it. For hours! He never did find it, but that fence crossing is imprinted on my mind.
And speaking of Dude, there was that enormous fly storage box I handed to him one evening on the bridge over the Bell on the commonage water at the village of Rhodes. When the sun had long set, and we were done frustrating ourselves with small picky rainbows that rejected everything we threw at them, I turned to him and said "Hey Dude, how about that fly box". And the rest is history.
One day we packed up after fishing at Theuns and Joyce Botha's place, and headed back down the valley to the house at Branksome where we were staying, and I asked PD to stop for me to take a photo.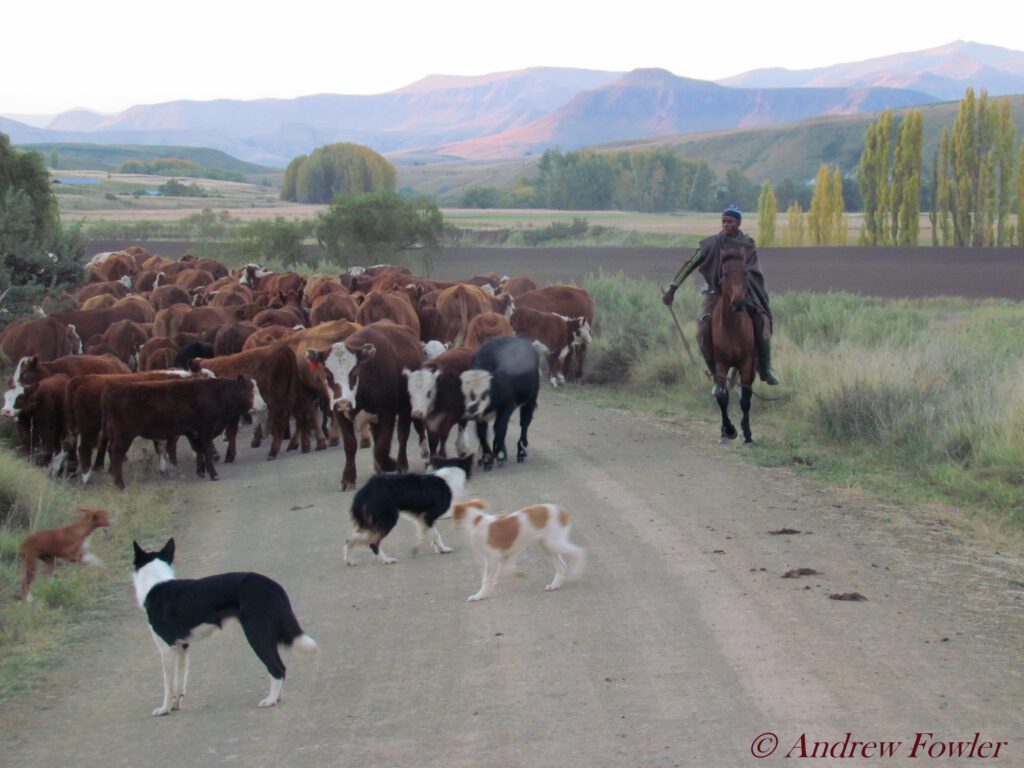 That's when I spotted my very expensive Sage Click reel, lying on his windscreen wiper. Talk about a close call!
It was on Bhungane beat of the Bushmans that I stopped to take another photo, and removed my glasses to look through the viewfinder.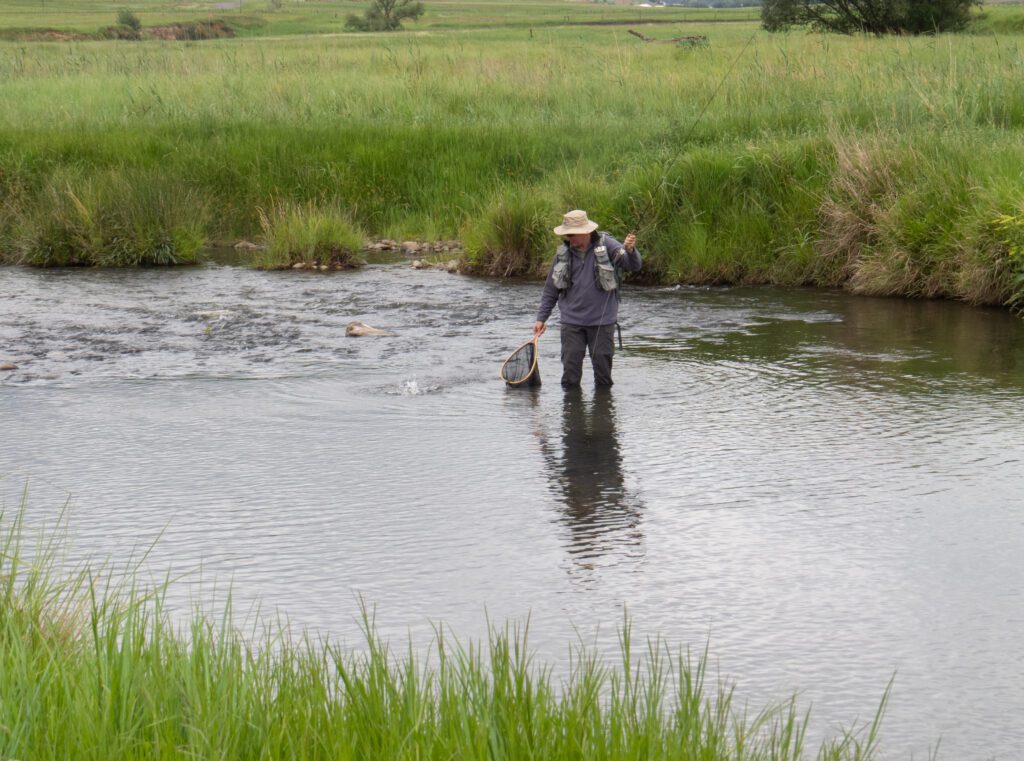 Back then I only needed the glasses to tie on smaller flies, so it was a couple of hours later that I was wiping my eyes to try understand why I couldn't thread the fly, and the penny dropped. Fortunately I had a GPS running, and I used the 'trackback' feature to lead me straight to my specs about a kilometre back.
My Mate Anton has been fishing for years with a fly vest on which every zip is broken. I always looked at him and remarked that it didn't look all that safe. The late George Forder always carried his 'nine mill' under his belt, fully loaded and with the safety catch off, and he used to say "I know it doesn't look safe, but……" and his voice would trail off. Anton's retort was not dissimilar. The other day he got a spanking new vest with zips that do close, but it seems old habits die hard, and we were scanning the banks of a favourite small stream of his the other day, looking for a fly box. It was the same stream where I lost and found my rod and reel, and I felt a little bad when I phoned to revel in the fact that I had found mine and had to say "Sorry mate, no sign of that fly box". That is the same stretch where my then teenage son lost his cellphone. In our detailed analysis of events afterwards, we concluded that it had in fact, evaporated. Here was no other explanation. That river really does eat stuff!
Once, I pulled off the main road about ten kilometers down the road from Briarmains, which I had just left after a day's fishing. I stopped to investigate a flapping noise that seemed to be coming from the roof of the vehicle as I drove down the road at some eighty kilometers an hour. It turns out it was my leather hat, which I had left up there, and which was right where I had left it.
Then there was the time I had just landed a good fish on the Bushmans, when my wading staff came off its magnet and started to drift downstream in the white water. Graeme was coming towards me with his camera at the ready, and asked me where my priorities lay. I said the staff had come off more than once that day, and that I would fetch it later. "Get the picture rather" I said.
I couldn't find it that day. But I haven't given up hope. That was a good few years back. It was my wife's hiking pole. I have promised to go back and fetch it soon.
She thinks I'm losing it.
I think she may be right.