The morning had started out blustery, with cloud, and intermittant "patches of sunlight" , thrown not by drifting cloud, but by drifting holes in the cloud. When I was lucky, I was in position at the tail of a pool or run, ready to try spot a fish, and I would be given this fleeting opportunity to do so. It felt like a quiz show with a time limit, and all too soon the cloud buzzed back overhead, often before I had capitalised on the opportunity.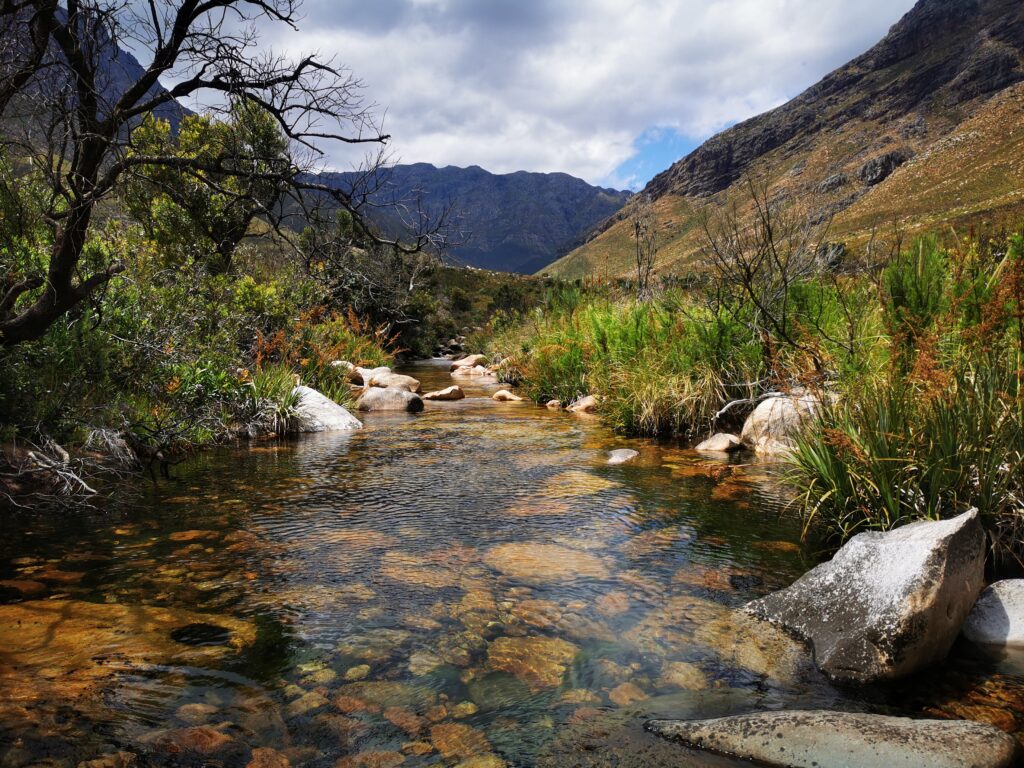 Later, while the sun mostly hung around, the wind continued to gust hard. At times it frustrated my attempts top see fish. At other times it served me well. obscuring me from the pensive, nervous Trout which were all too inclined to bolt. Some of them just mooched off, unexcitedly and stopped feeding.
I noticed that when I did raise a fish (or better still hooked and landed it), it was always on a first cast into the pool or run. In other words, there were never any second chances.
That is until I came upon a particular spot, and a peculiar fish.
This one was different. It had a go at the dry fly on my first cast, and either it missed, or I did. Either way, I lifted off, groaned at the miss, and laid the fly back into the run, where it promptly had a second go. I missed that one too!
I then muttered the words to Roy's gang: "Man, you want me to play? I'll play" , and I sat down resolutely on a nearby rock to change fly. I think I went from a DHE to a CDC and Elk. With that tied on, and the fish suitably rested, I did my best at a delicate presentation. "We'll do our best to rock your socks" I might have said…
Up came the fish, and missed again.
"Right", I thought, "I'm gonna play you my very best show". I retrieved the fly, sank back down into the cover, and changed to a Klinkhammer, taking care to seat the knot well.
The fish missed that too.
Next I tried a CDC parachute fly. Ditto: it missed again. Unbelievable!
Notice: it is no longer me missing….it is the Trout!
Next I tied on a small hopper. (A hundred percent. Sweatin bullets. Not seventy five!) Are you counting? Strike 5, fly number 4.
The mad fish flung itself at the hopper with as yet unseen abandon, and missed again.
Next up was a parachute dry: a dainty thing.
Barely containing my composure I managed to stay focused and get in another presentation right in the sweet spot.
And finally, this time I had him. On fly number five!
It didn't matter that he was all of ten inches. I took a few photos, and watched it dart from my hand. "Have mercy" . Then I sat in the sun and looked at the mountains and grinned like a Cheshire cat, and shook my head and said "We don't like messin' around, you know".
And when my grin had subsided to a smile, I might have added: "Now we back in the game. We be rollin yo. Yes Sir!"